Hello, friends!
At the end of the last week we have finished all the work on the master recording and the design of the forthcoming cassette release of "Byl" (Russian for "The True Tale"), the 2016's album by Knyazhaya Pustyn from the city of Kostroma, Russia. Now it's the time for duplication in the wonderful Saint Petersburg company GoTape. Before the release we want to make a couple of acknowledgements, to prevent some possible disappointments (if any may have place at all).
You have probably noticed, judging from the previously published preview of the cassette inlay, that the cassette tracklist differs from the one of the CD release. This was made not only because two CD discs cannot be crammed into a single cassette (two-cassette version would be too costly, equally for us and for you), but because these tracks represent the very idea of the album, based on the opinions of the musicians themselves. Therefore the album now is completely devoid of metal, and this also completely corresponds to the initial idea of the 2016's release.
The cassette sound was mastered in the 24-bit quality, restoring and even further enhancing the limited dynamic range of the original 16-bit recording using the 8-band expansion method. Cassettes recorded from a such master file use all the capabilities of analogue sound to the maximum.
We should receive the cassettes approximately by the mid-March.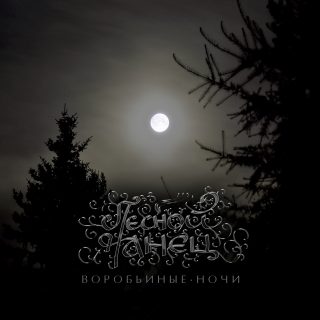 And now a little announcement:
We have started our work on the first official release of "The Sparrow Nights" (2010), the debut album of the neofolk band Lesnoy Tanets from Krasnoyarsk, Central Siberia, Russia. To make this release possible we have accomplished a huge work on reproducing the original 96kHz/32-bit track-by-track recordings from the recovered project files. Unfortunately, not all original files survived, but all what we managed to restore gives hope to that the new release will be much ahead in quality as compared to the existing demo.